Meet honeycomb
We created honeycomb to make it easy for anyone to start using eco-friendly products. 
If every household were to change nothing else about their habits except swapping their toilet tissue, we would save 27,000 trees per day. That feels pretty big, so we worked hard to make the softest sustainable tissue possible - without trees.
We offer our toilet tissue subscription as a simple way to help you commit to one eco-friendly habit. You're welcome to pause or adjust your frequency at any time - but we think you'll feel pretty good about the good you're doing.
New to honeycomb tree-free toilet tissue?
That's amazing! We're so happy you're here. Here's what you should know: 
It feels pretty similar to regular high-end toilet tissue, but it doesn't harm the environment. Ours is 3 ply and made with 100% bamboo, resulting in the softest, strongest sustainable tissue on the market.
Bamboo has short fibers, which means it's great for making soft toilet tissue. It also grows back within months, while trees take years. 
Our tissue is biodegradable, dye-free and has 100% plastic-free packaging.
Shop Now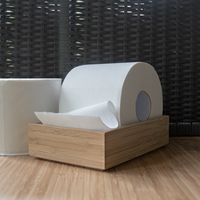 From our members
THANK YOU for making this product. I've been trying to find a tissue that's soft, sustainable & actually works. You guys are it.

Maggie S
I love that you offer a subscription option. It's just the right amount and I'm so happy to make this a habit!!

Arianna G
A great product, fast shipping and awesome customer service. Honeycomb gets everything right.

Jordan L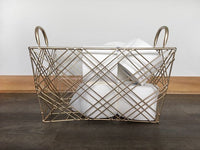 Honeycomb Eco-Friendly Toilet Tissue 24 Rolls
100% sustainable bamboo
Tree-free and eco-friendly
3-ply for a soft luxurious feel
Made with unique short fibers
Always plastic-free packaging
No dyes, scents or inks
Biodegradable
Shop Now